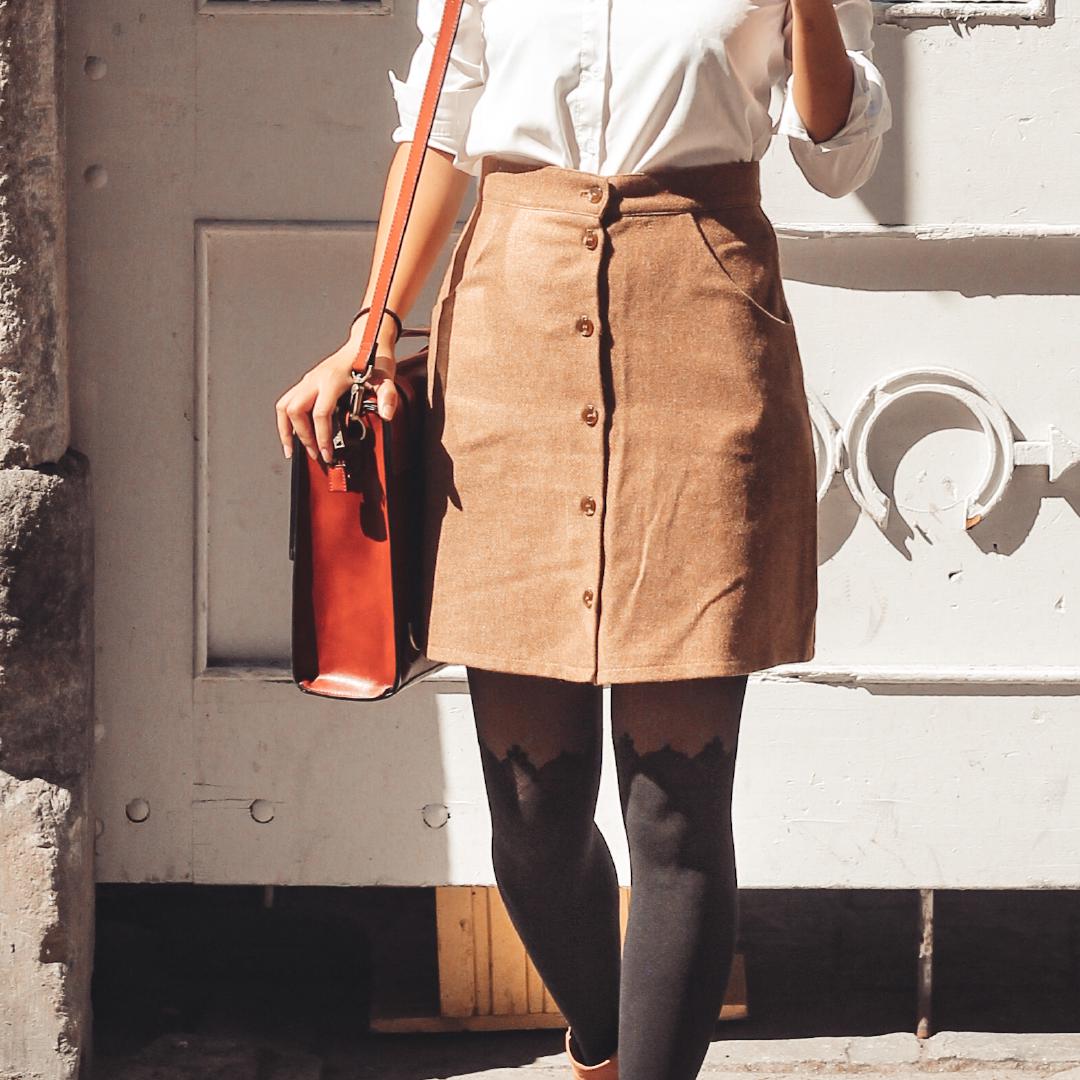 11/04/2020
Meemoza Fall Collection
Montreal has been a long time one of the most renowned Fashion scene in the world and during this pandemic, I feel the need to emphasize and support the local business even more. That's when I discovered Meemoza, a brand that has eco-friendly values in mind and features cozy yet chic pieces that are implant themselves as classic items.
Pants from Meemoza - photo by @artsyvisuals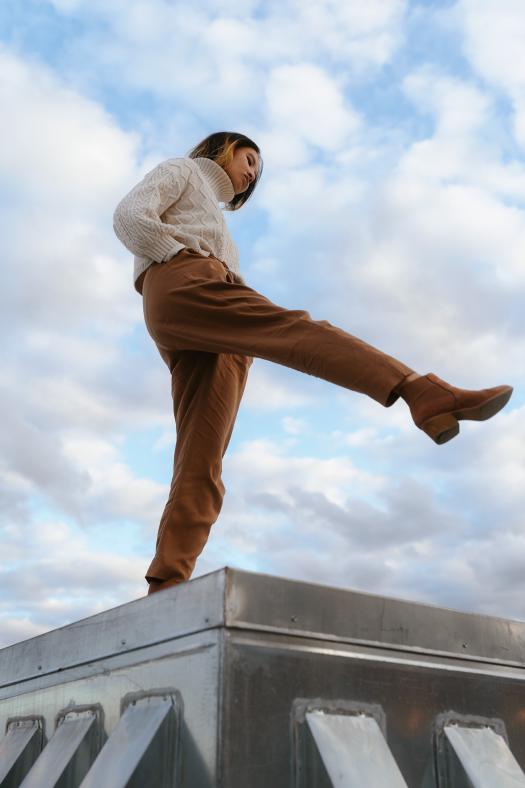 The beige pants are comfortable but also a very smooth fabric that embodies your shape and yet let you move around.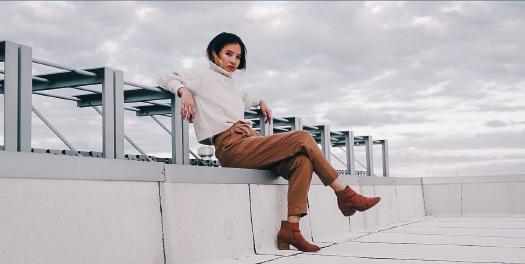 This picture and the following are actually a snippet of a Fall Lookbook video I did in collaboration with @artsyvisuals, check it out here.
Another piece that I love from their Fall collection is the Lou Wool Skirt, paired greatly with that Back To School outfit, a white dresshirt and a satchel bag.
Skirt from Meemoza - photo by @trangreeny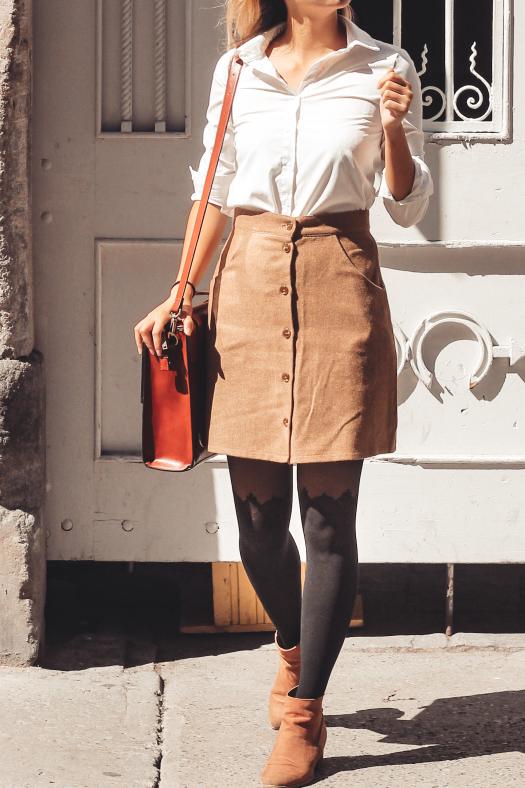 Up next, one of my favourite items of the year is the Warhol Pants. They give out the 60s vibes but also let you rock a nice carmine burgundy color. I also love to pair it with their chemiser with a cute polka dots pattern.
Pants and Blouse from Meemoza - video by @artsyvisuals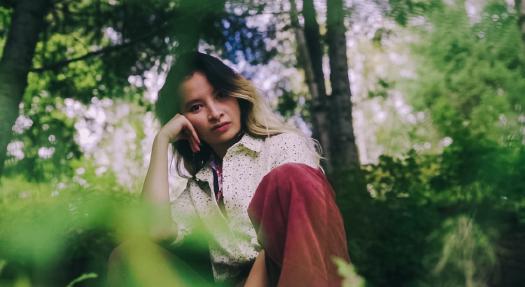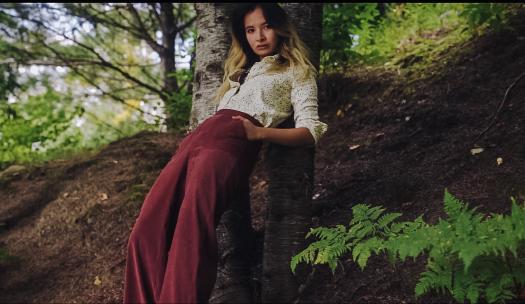 The versatility of these pants make it an absolute must item in my opinions.
Pants from Meemoza - photo by @artsyvisuals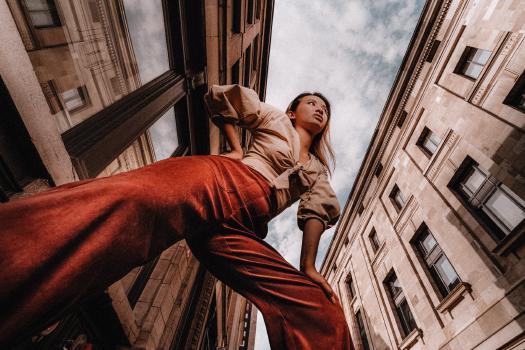 Big thank you to Meemoza for gifting me the beautiful items!