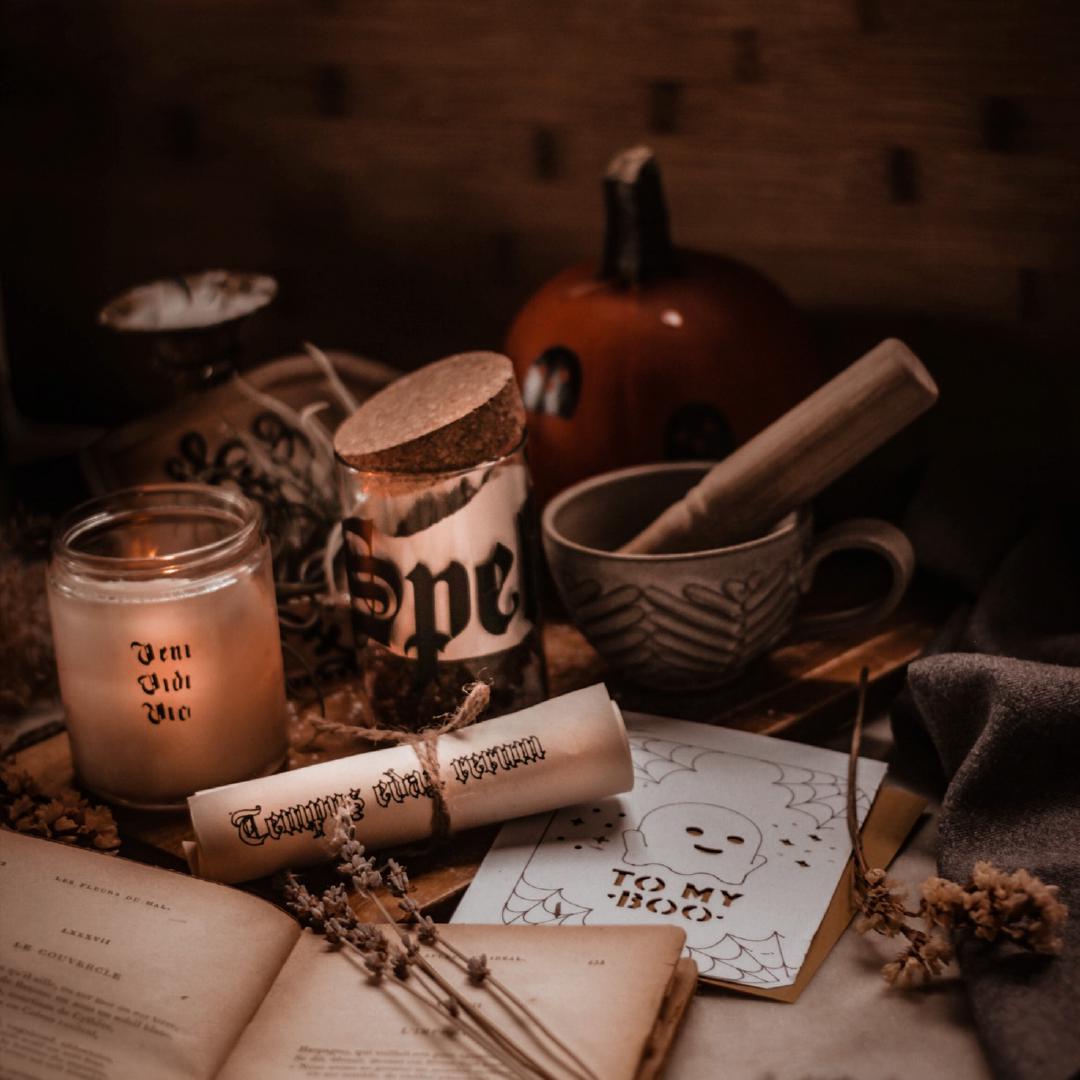 10/30/2021
Halloween with Cricut
When Cricut challenged me for an opportunity to create some DIYs for Halloween, I knew exactly what I wanted to do. As many of you know, I've been a fierce lover of the dark academia aesthetics and what goes more with that than a witchcraft setup for the Halloween?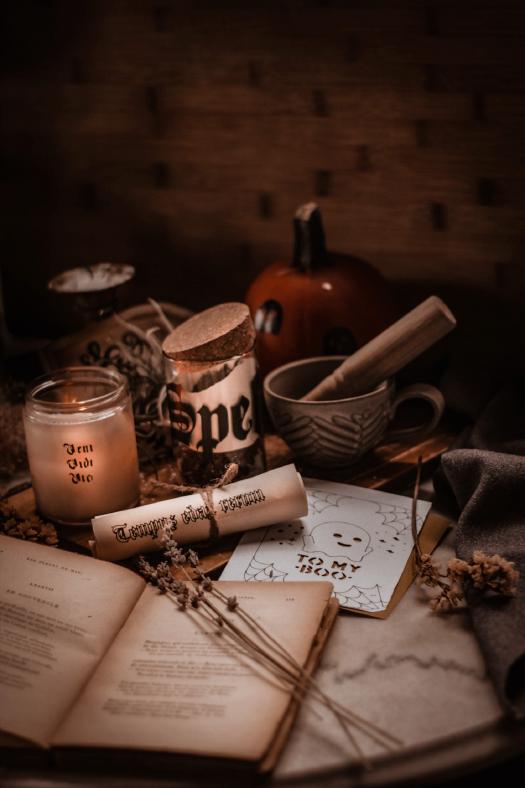 The first thing that a witch can never go without is a spell.. so I made a Spell Jar sticker with Gothic font and the Cricut Joy printed it out. I stick it to an old glass jar I have around the house.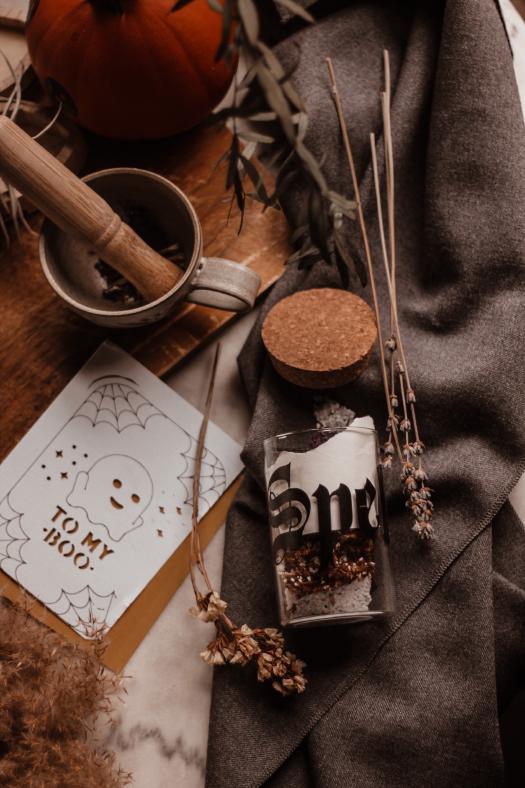 After the jar, I originally wanted to make a Spell Book but with a few time constraints I made a Time Spell Parchment Roll instead! I wrote Tempus Edas Rerum (which means Time, Devourer of Everything in Latin) and the Cricut Joy wrote it on the Parchment. I also added Veni,Vidi,Vici on a candle label to add to the dark look with the parchment.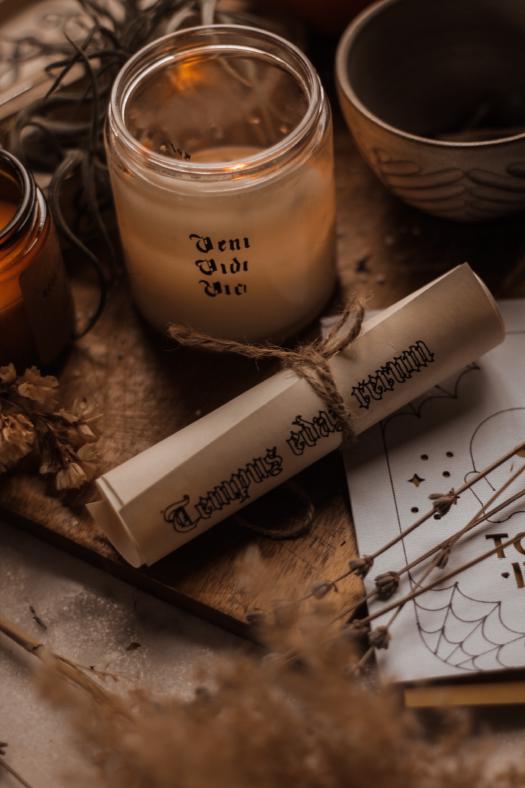 And of course, who says witches without spirits? I printed out some cute little ghosts and put them on the pumpkin and also made a card To My Boo, which is a premade model on the Cricut App. You can have a 30 days free trial on the App that allows you to have access to all of their drawings and premade models and templates.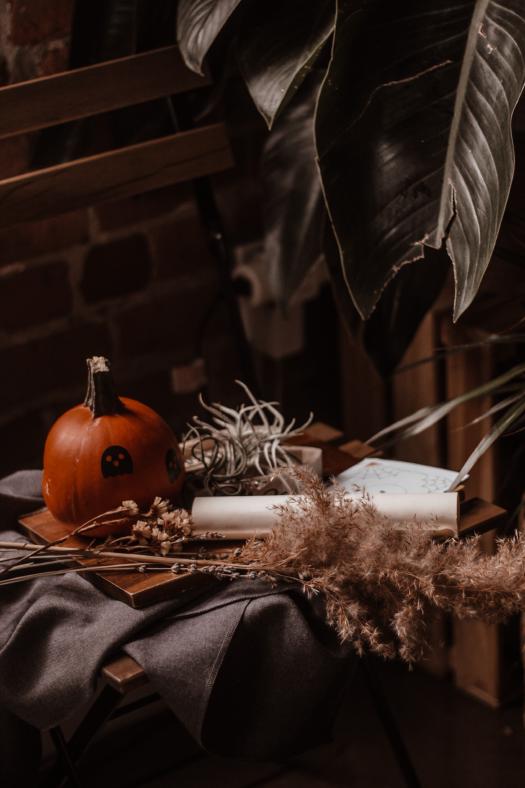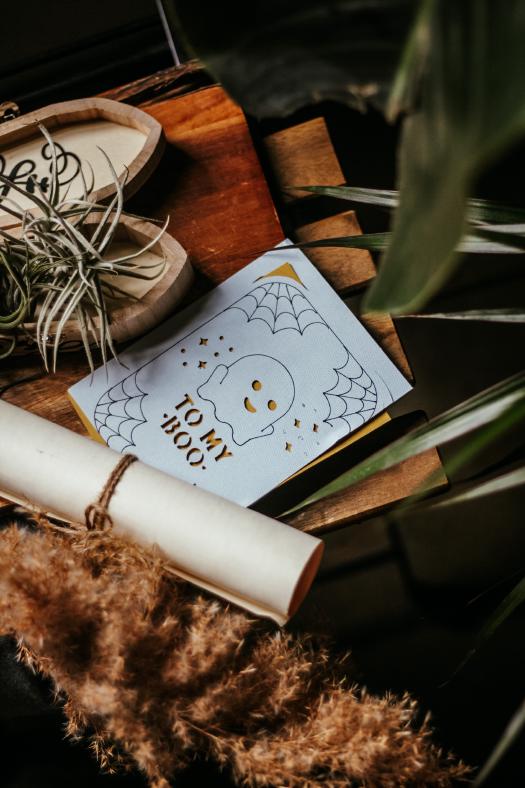 As my first time owning a Cricut machine, I think the experience was quite fun but I will be lying if I say it wasn't challenging. The smaller parts are trickier to peel off, but Cricut also offered tools that help the process. The one I received is the Cricut Joy and I love how small and compact it is, it doesn't take a lot of space and the possibilities are quite endless with this little gem for my DIYs project. But like any DIYs project, all it takes is a bit of patience and the joy of creating!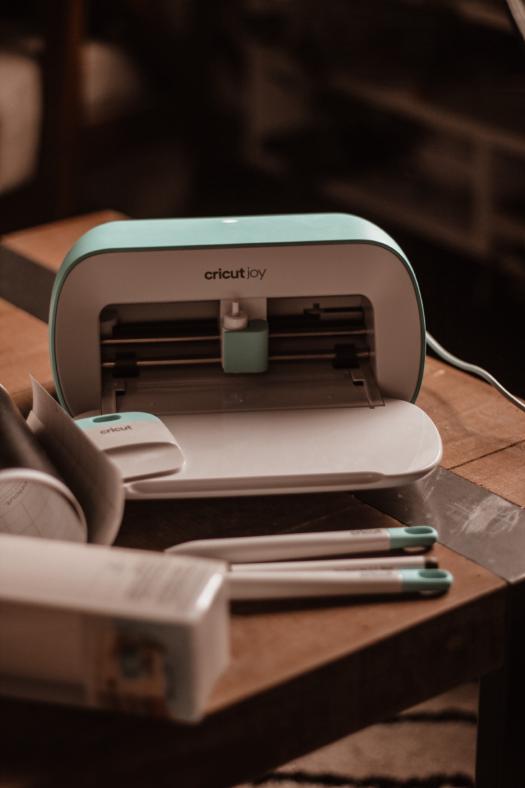 Thank you to Cricut Canada for sending me the Cricut Joy as part of this collaboration.